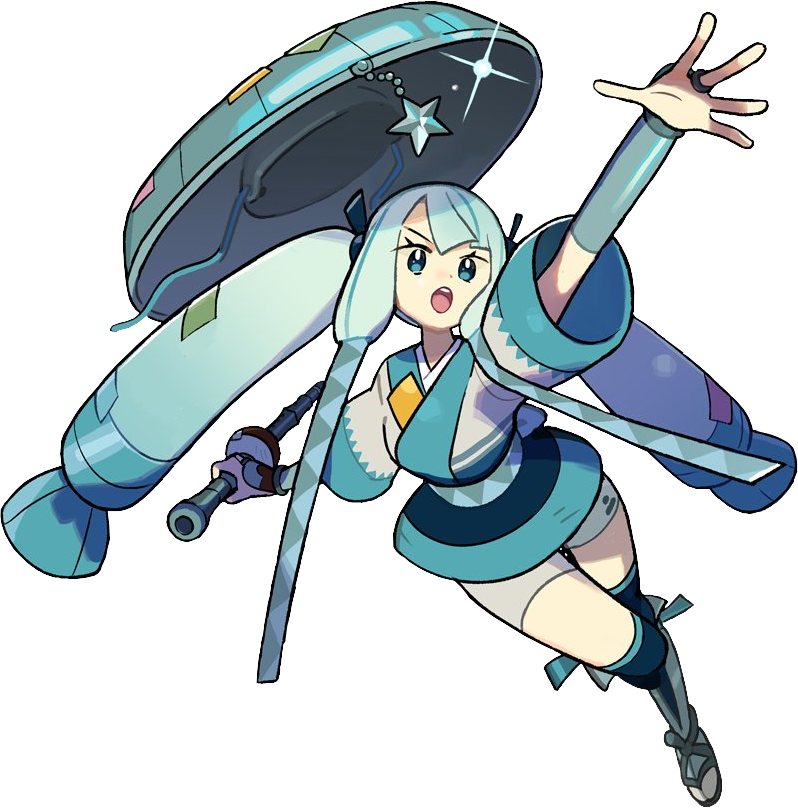 ---
So you've hit my anime reviews page... Howdy! As is probably self-explanatory, this page is for personal reviews on anime that I've watched. For this page I've developed my own grading system that I will try to apply to anything I review as is applicable... Mind you, I'm not a professional! This is just for fun, and feel free to agree to disagree if you find any of my opinions objectionable for whatever reason.
---
 THE GRADING SYSTEM
Each series or film I review will be graded on a total of 5 qualities, all of which will be graded on a scale of 1 to 10.
STORY - Good stories matter! Is the basic plot or overarching storyline good? Did it keep my attention?
WRITING - If the story's a bust, well... is the writing good? Were the writers able to make it work?
CHARACTERS - Were the characters, good or evil, likeable to watch? Did I enjoy them as characters?
SCORE - Was the music good?
VISUAL INTEREST - Was the animation pretty to look at? Nice style and direction? I use this as a grading quality because as an artist, visuals matter a lot to me and can turn me off of something instantly.
Each of these will be factored into tallying up a final score of... 1 to 12 cookies!
Why cookies? Well, why not...?
And why the odd number of 12? Well... makes things a little less harshly divided! The scores I give can have more of a steady progression to them. Does that make sense? I'd sure hope so.
Anything that gets a coveted 12 outta 12 cookie score gets a special label ... "Pure Sugar"! Anything that gets a 1 out of 10 receives the unwanted label "Rancid Egg".
 NUMBER RATINGS
1 - Awful! (Rancid Egg)
2-3 - Bad
4-5 - Meh
6-7 - Okay
8-9 - Good
10-11 - Great
12 - Perfect! (Pure Sugar)
Lastly... Reviews will also include my overall thoughts on the series, specific comments I want to make, as well as who my favorite character was, if I had one. I will also include the general timeframe of when I watched the show (example: July 2023 or Summer 2023 if I don't remember the month).
---
 SPY x FAMILY - SEASON 1 (2022)
STORY: 10/10
WRITING: 8/10
CHARACTERS: 10/10
SCORE: 9/10
VISUAL INTEREST: 9/10





OVERALL THOUGHTS:
FAVORITE CHARACTER: Yor
WATCHED: Started October 2022, finished August 2023

FINAL SCORE: 🍪🍪🍪🍪🍪🍪🍪🍪🍪🍪⚫⚫ 10/12 COOKIES
---
 DEATH NOTE (2006)
STORY: 10/10
WRITING: 8/10
CHARACTERS: 9/10
SCORE: 9/10
VISUAL INTEREST: 10/10






OVERALL THOUGHTS:
 I really don't understand why it took me so long to watch this one. It's certifiably iconic, and I 100% get why it is. It's so masterfully suspenseful, as well as engrossing when it comes to the conflicts between Light and L.
 Unfortunately after episode 25 my interest did start to wane and I kind of tapped out of a few episodes to do something else while they played in the background. The new antagonists just weren't as interesting to me as L had been. They were fine, I didn't hate them, but they just weren't very interesting.
 I still watched to the end though because I so BADLY wanted to see Light get his comeuppance. The ending… it was oddly poetic and bittersweet. I almost felt… kinda bad for Light? But in a conflicted way. Either way though, this one was fantastic! I'd definitely watch it again and recommend it. It's a classic for a reason.
FAVORITE CHARACTER: L
WATCHED: May 2023

FINAL SCORE: 🍪🍪🍪🍪🍪🍪🍪🍪🍪🍪⚫⚫ 10/12 COOKIES
---
 PUELLA MAGI MADOKA MAGICA (2011)
STORY: 10/10
WRITING: 10/10
CHARACTERS: 10/10
SCORE: 10/10
VISUAL INTEREST: 10/10






OVERALL THOUGHTS:
FAVORITE CHARACTER: Homura
WATCHED: February 2023

FINAL SCORE: 🍪🍪🍪🍪🍪🍪🍪🍪🍪🍪🍪🍪 12/12 COOKIES ✨ ~ PURE SUGAR ! ~ ✨
---
 BOCCHI THE ROCK! (2022)
STORY: 9/10
WRITING: 8/10
CHARACTERS: 10/10
SCORE: 10/10
VISUAL INTEREST: 10/10





OVERALL THOUGHTS:
FAVORITE CHARACTER: Bocchi
WATCHED: January 2023

FINAL SCORE: 🍪🍪🍪🍪🍪🍪🍪🍪🍪🍪🍪⚫ 11/12 COOKIES